Bob Barker Injured in LA Sidewalk Fall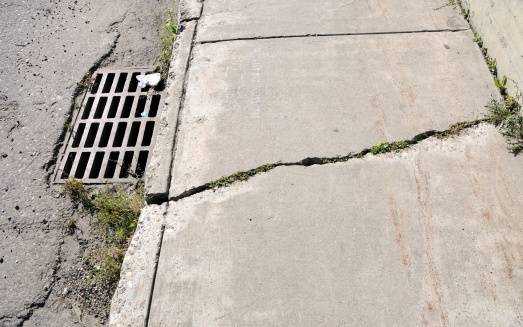 Bob Barker, former host of the game show "Price is Right," injured himself in a slip and fall accident on an L.A. sidewalk in front of his Hollywood Hills home.
The incident took place at 10:30 am on Tuesday, October 20; two police officers happened to drive by at the time it occurred and called an ambulance. Barker was treated for several cuts on his head and a knee injury at Cedars-Sinai Medical Center and then released. Barker retired as host of "Price is Right" in 2007. He is 91 and is otherwise in good health.
Information has not yet been released about whether the sidewalk on Barker's street, Outpost Drive, was uneven or otherwise damaged. The topic of sidewalk repair has been a hotly debated issue recently: after years of complaints, the city is about to embark on an ambitious plan to repair sidewalks throughout the city. However, there may be changes made to laws that determine who is responsible for financing those repairs in some cases.
Who is responsible for fixing L.A.'s damaged sidewalks?
Under current law, property owners are responsible for maintaining sidewalks adjacent to their properties, with one exception: the city currently assumes responsibility for fixing sidewalks damaged by trees. The exception was put in place in 1974 in order for the city to make use of federal funds specifically designated for this kind of repair work. However, the money was available for only a limited time and the city now no longer has access to it.
City leaders are considering spending $1.4 billion over the next thirty years to repair the city's sidewalks. The plan is part of a legal settlement with disability advocates over the state of the sidewalks. There are more than 10,000 miles of sidewalk in Los Angeles. According to a recent assessment, city officials do not have a clear picture of how much damage exists, where it exists, and which damage is should be a priority. Officials have suggested shifting the burden of fixing tree-damaged sidewalks back to residents, a plan that is overwhelmingly opposed by the residents themselves.
Liability issues in a slip and fall accident
If you have fallen on a cracked or damaged sidewalk in Los Angeles, you may be eligible to recover compensation for any injuries that you suffered. In some cases, the property owner may be held liable. This is especially true if complaints regarding obvious hazards have been made before and have not been tended to by the owner. The current exception in L.A. relates to accidents in which pedestrians stumbled over tree-damaged sidewalks, for which the city is responsible.
Proving liability can be a complicated prospect, however. It is crucial that the conditions that caused the accident be carefully documented and that legal help is sought in a timely manner.
If you believe that your injury was caused by the negligent behavior of a property owner or a city principality, please contact a slip and fall lawyer from Ellis Law at 310-641-3335 to better understand your legal rights. Our premises liability attorneys will make sure you receive the compensation you deserve for your injuries.