Los Angeles Birth Injury Lawyer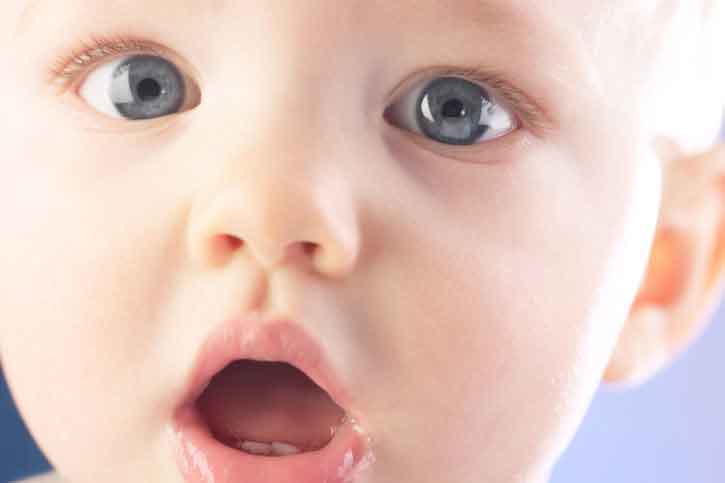 Ellis Law has advocated on behalf of birth injury malpractice victims in Southern California for more than 20 years, offering personalized attention and superior legal representation to grieving families and their children. Our Los Angeles birth injury lawyers can help you understand your legal rights and pursue just compensation against negligent health care providers who caused your child's pain and suffering.
Medical professionals, including midwives, nurses, general practitioners and OB-GYNs have a legal and ethical duty to meet standards of care. Unfortunately, when this duty is breached in the delivery room, innocent newborns suffer the consequences. Infants are the most vulnerable of patients, and yet are subject to an alarming incidence of medical mistakes, with an estimated 7 in every 1,000 babies suffering preventable birth injuries.
While some injuries may result from unexpected labor complications or unforeseen circumstances, others stem from neglect or malpractice from health care professionals. Families are encouraged to consult with a lawyer at Ellis Law immediately if they suspect their child's medical problems were caused by negligent prenatal or delivery room care.
Ellis Law, leading Los Angeles birth injury attorneys
For more than two decades, attorneys at Ellis Law have successfully litigated birth injury claims, recovering more than $100 million in compensation for children who need life-long care. In addition to our veteran lawyers, our firm also has in-house medical consultants who can accurately determine if malpractice played a role in your child's birth trauma.
Perhaps nothing is more frustrating than knowing your baby suffered at the hands of an irresponsible or inexperienced medical professional. With the expertise of our knowledgeable staff, who will perform an exhaustive examination of the details surrounding your case, we can determine if delivery room personnel met the standard of care, or if errors were made.
If negligence was found to be the contributing factor, our legal team will fight for the financial compensation and justice you deserve.
Types of birth trauma
Birth injuries may occur either just prior to or during the labor process. In the majority of cases, catastrophic fetal trauma results when doctors fail to react swiftly to urgent complications during delivery.
No matter the circumstances of your particular case, our birth injury lawyers have the experience to balance the scale of justice and hold those accountable for their negligent actions.
We represent clients affected by the following types of birth injuries:
Delay in diagnosing fetal distress
C-section delay or mistakes
VBAC complications (vaginal birth after Cesarean section)
Injury from improper use of forceps or vacuum suction
Cerebral Palsy
Shoulder dystocia complications
Bone fractures
Erb's Palsy
Pitocin-induced injuries
Brain damage caused by fetal asphyxia
HIE (hypoxic ischemic encephalopathy)
Umbilical cord problems
Brachial plexus injury
Potential causes of birth injuries
It's estimated that nearly half of all birth injuries are avoidable with proper diagnosis of fetal and maternal risk factors, such as gestational diabetes, breech presentation or hypertension disorders such as preeclampsia or HELLP Syndrome.
In the framework of negligence, birth trauma may be caused by:
Delayed Cesarean section delivery
Failure to detect or respond to signs of fetal distress
Failure to treat  umbilical cord problems or placental abruption
Improper management of shoulder dystocia
Excessive force when using forceps or vacuum
Pitocin dosing errors
Failure to detect or treat maternal infections
Failure to regularly monitor fetal heart rate
Choosing the right Los Angeles personal injury lawyer
When choosing legal representation in a birth injury case, it's crucial to heed the following considerations:
Look for experience: Birth injury litigation is frequently complex and entails much more investigation than a standard personal injury claim. Identify a firm with a proven track record of recovering settlements and favorable jury verdicts in birth injury malpractice suits.
Find an attorney with extensive trial skills: While every case is different, most lawsuits involving birth trauma are settled before they reach a court room. However, you want an attorney who can argue your case before a jury should settlement negotiations fail.
Value clear and direct communication: Timely responses and personal attention are two important facets to look for in your attorney. The legal process – from start to finish—can last upwards of a year or more, so be certain you retain someone you feel provides the highest caliber of service and is fully committed to your cause.
Hire a lawyer who works on a contingency fee basis: Most reputable birth injury attorneys in Los Angeles only get paid if their client's case is successful. Never pay upfront consultation fees, as all legal costs should be deferred until a settlement or award is secured.
At Ellis Law, we understand the emotional and financial tolls placed on families pursuing birth injury claims. Our primary goal is to help you and your child obtain a bright financial future – taking all monetary stresses out of the equation. Our firm has the unwavering dedication, resources and experience to help you attain maximum compensation for your child's injuries.
A skilled legal team to help you pursue justice
If you decide to partner with attorneys at Ellis Law, we will review all medical records to establish liability and pursue damages to alleviate your financial struggles. We understand the immense monetary burdens of raising a special needs child, and will diligently fight for your legal rights.
Attorneys at Ellis Injury Law will:
Obtain all medical records from your prenatal care and delivery, including fetal heart monitor strips and physician logs
Perform a thorough investigation of the events leading up to your labor and childbirth to determine whether standards of care were breached
Negotiate an equitable settlement – in an amount that fairly compensates for all past and future medical bills, lost income, diminished earning capacity, home modification needs, as well as pain and suffering
Retain expert witnesses to testify should your case go to trial
Notable birth injury settlements in California
Every year, multi-million dollar verdicts and settlements are obtained in cases throughout California.
A few noteworthy outcomes in birth injury cases include:
$10.5 million settlement based on the negligent actions of a doctor who performed a premature C-section on a woman carrying triplets. The plaintiff was just 25 weeks pregnant at the time and lost one child during the Cesarean; the two other babies suffered severe birth injuries.
$1.7 million settlement recovered by parents whose child suffered oxygen deprivation at birth and was later diagnosed with cerebral palsy.
$3.8 million settlement for the birth trauma of a newborn that was harmed due to a delayed C-section.
Legal representation for birth injury victims
Representing clients throughout the greater Los Angeles metro area, Ellis Law boasts a team of highly credentialed attorneys, medical consultants and support staff, who are prepared to discuss your claim during a free and confidential consultation.
If you or your child was harmed during pregnancy or labor, please talk with our personal injury lawyers by calling us at 310-641-3335. Your case review is free and there are no legal costs unless we recover damages on your behalf.