Are Motorcycles Safer Than Cars?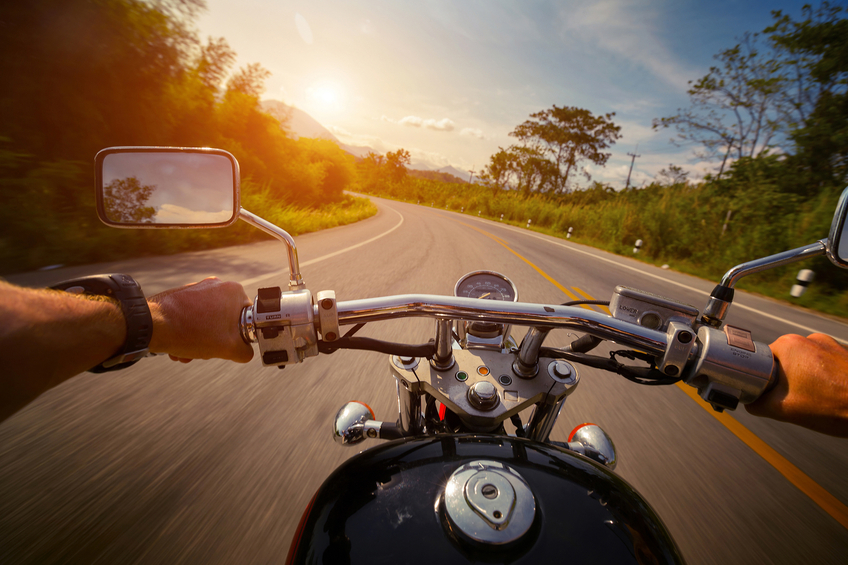 Southern California is lucky enough to have motorcycle-friendly weather through most of the year but in other parts of the country, bikes are starting to come out of winter storage. Before hitting the road, take time to think about sharing the road safely.
Motorcycles and cars – which are safer?
In a head-to-head collision between cars and motorcycles, there is no doubt that occupants of cars fare better than motorcyclists. Drivers and other occupants of cars, SUVs, and other passengers have the benefit of a sturdy metal cage for protection from impacts, as well as the added stability that four tires provides. But does that make them safer than motorcycles?
Once an accident occurs, cars may be safer than motorcycles, but this overlooks the advantages that a bike has in avoiding an accident. Here are some factors to consider.
Maneuverability
The size and stability of a passenger car offers impact protection but hinders maneuverability. In a quick-decision moment, drivers of cars have limited options for evasive maneuvers.
Motorcycles provide greater agility and acceleration ability when it comes time to avoid a hazard or a sudden pile-up on the road.
Field of vision
Drivers of cars, SUVs, and mini-vans must take into account their blind spots when navigating traffic. Not only that, but dirty windows, head rests from the rear row of seats, and even the dry cleaning hanging hanging from the car roof can impede the driver's ability to see properly.
Bikers, on the other hand, have little to no obstructions to their vision from their bikes. Even with a full helmet, the driver need only to turn his head to see around the road.
Road immersion
It is an epidemic: drivers are distracted. From checking the latest text message to fiddling with the radio to adjusting the coffee cup lid, drivers in cars are overwhelmingly distracted and distraction is a leading cause of accidents.
Motorcycles encourage riders to stay immersed in the experience of the road. Riding close to the ground at high speed, without comfort controls and a latte at hand, leads motorcyclists to be far less distracted on the road.
Sharing the road safely
Sharing the road is the job of those in cars and on motorcycles alike. Drivers of passenger vehicles can do their part by looking for motorcycles and respecting their space, checking blind spots, and never driving distracted. Motorcyclists can help by riding in the center of the lane, wearing bright clothes or reflective material, and wearing ODOT-compliant helmets.
As a firm comprised of the top Los Angeles motorcycle accident attorneys, we see the effects of motorcycle and vehicle collisions regularly and advocate for the rights of those injured in motorcycle accidents throughout southern California. No matter what you choose to drive, we at Ellis Injury Law encourage you to be safe on the road.
Additional resources on sharing the road with motorcycles:
National Highway Traffic Safety Administration, Safety is Everyone's Responsibility, However We Get Around, https://www.nhtsa.gov/share-road-pedestrians-bicyclists-and-motorcyclists
Transportation.gov, Consumer Advisory: Safely 'Share the Road' with Motorcyclists, https://www.transportation.gov/briefing-room/consumer-advisory-safely-share-road-motorcyclists