Alleged Perpetrator Set Free in Los Angeles Nightclub Assault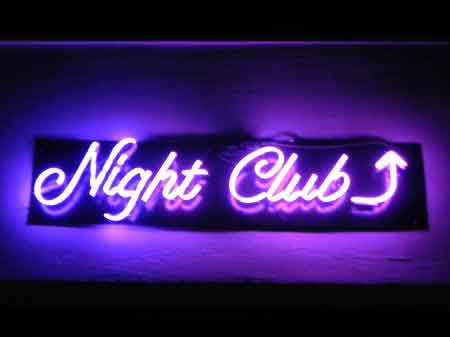 Big city nightlife mixes alcohol, competition for romantic partners, a loss of inhibition, and a party atmosphere, which is the perfect gateway for nightclub assaults.
Unfortunately, the dangers of Los Angeles nightclub assaults go beyond the common bar fight. On a Sunday morning in early June, Los Angeles police arrested a 32-year-old Encino man after he allegedly kidnapped and sexually assaulted a "bar-hopping" woman the night before. He left with her from an area nightclub.
The victim, a 26-year-old woman, called police from a convenience store to report that she woke up in a Panama City motel room with a man she did not know and she had no idea how she got there. The man, Frederick Dencer, was a driver for Uber car rideshare company.
At first it was believed that the woman, who had an Uber account, was a customer of the man that night. However, after some investigation, detectives discovered that the driver had dropped another fare off at the nightclub, Greystone Manor, and was then off-duty when an employee asked him to take the intoxicated woman home. Video surveillance at the Panorama Motel, where Dencer took the woman, shows him carrying her in.
Police release suspect after assault victim is uncooperative
Dencer was booked by LAPD on charges of kidnap for the purpose of sexual assault and held for $1 million bail. But he was released without being charged because, prosecutors said, there was insufficient evidence. According to documents prepared by the L.A. County district attorney's office, the woman did not respond to officers' phone calls and she gave the police a false home address.
Though the man was not charged, the story is an indication of the dangers that arise in and around nightclubs. Earlier this year, for example, another nightclub assault made news – in January, two women, Vanesa Tapia Zavala and Candace Marie Brito, were arrested after fatally beating Annie Hung "Kim" Pham outside an Orange County bar and nightclub.
Los Angeles nightclub assault lawyers
Nightclub assaults do not just happen – they are preventable. Increased bar security and properly trained staff who cut off already drunk patrons are just a couple of ways nightclub owners can take measures to protect customers.
The Los Angeles Personal Injury lawyers at Ellis Law have seen it all and have helped other victims receive compensation for their injuries, pain and suffering.
So what can an Ellis Law attorney do for you and your nightclub assault injuries? They can sit down with you to discuss your legal options and determine where legal responsibility may lie – potentially liable parties can include the nightclub owners, independent security companies, and other nightclub patrons. They can work with medical and other experts to prove the extent of your injuries and how they could have been prevented. They can help you obtain a favorable settlement or see the case through a jury trial, if necessary.
If you have been injured due to negligent or inadequate security in L.A., you want a competent nightclub assault lawyer on your side. Call us today for a free consultation.