How Airbag Deployment Affects your Car Accident Case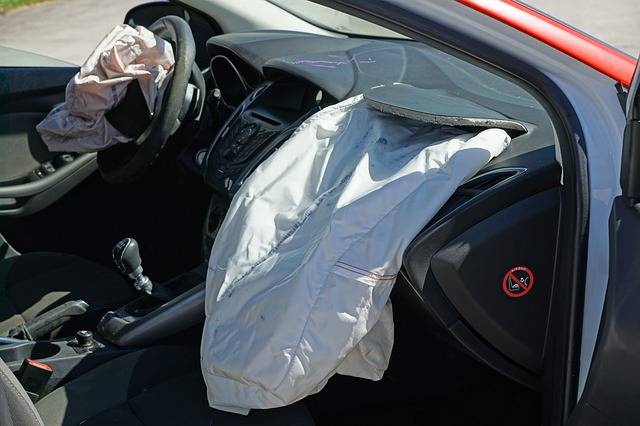 Vehicle airbags offer measurable safety benefits during rollovers, frontal collisions and side collisions. According to the National Highway Traffic Safety Administration, airbag deployment saved nearly 40,000 American lives between 1987 and 2012. For 20 years, frontal air bags have been standard equipment in all passenger vehicles, trucks and SUVs manufactured, and though the devices do save lives, they can also cause severe injury and death, particularly if the driver or occupant is not wearing a seatbelt at the time of the crash.
After any type of serious automobile accident caused by a negligent driver, many factors will help determine the value of your personal injury claim. One of those elements is whether or not your airbag (frontal, side or both) deployed during the collision.
Airbag deployment can increase case value
In our experience handling car accident claims in California, insurance companies tend to offer higher settlements in cases where the plaintiff's airbag deployed. Because airbags deploy under specific thresholds indicative of moderate to severe crashes, insurance claims software may increase the amount of money allotted for pain and suffering. This can mean the difference between a $15,000 payout and a $150,000 injury settlement. In accidents where airbags did not deploy, money damages for "pain and suffering" and related injuries may be substantially less.
Hard and soft injuries caused by airbags
Airbags are designed to work in conjunction with seat belts and prevent injury or death in moderate to severe crashes. In the event of a serious impact with another vehicle or object, airbags deploy in less than 1/20th of a second. Drivers who are not wearing their seat belts, or are sitting very close to the steering wheel, may come into direct contact with the inflating device as it is being deployed, putting them at risk for grave injuries, including but not limited to:
Facial and neck trauma
Cervical spine fractures
Cardiac rupture
Soft tissue injuries
Retinal detachment
Orbital rupture
Lung injury
Hearing loss
Skin abrasions
Bruises, scrapes and lacerations
Internal bleeding
Concussion
Heart valve injury
Rib fractures
Thoraco-lumbar spine injuries
Upper limb dislocation and fractures
Decapitation
Airbag deployment can also play a crucial role in getting fair compensation when claimants have suffered soft tissue injuries – such as torn ligaments, whiplash and muscle injuries that are more difficult to prove without X-rays and other diagnostic tests.
Scientific studies and anecdotal evidence have shown that airbag deployment during crashes can cause a range of soft tissue injuries as well as aggravate pre-existing conditions – like a herniated disc. As such, insurance adjustors may offer a higher settlement in soft tissue injury cases where the airbags deployed.
Failure to wear a seat belt may reduce money award
According to the California Motor Vehicle Safety Act, all drivers and occupants in private passenger vehicles are required by law to wear a seat belt. For litigation purposes, your personal injury compensation may be lowered in auto accidents where you didn't have your seatbelt on when the airbag deployed. A settlement would likely be reduced if seatbelt use alone would have likely prevented injuries.
Free consult with Los Angeles car accident attorneys
In sum, the amount of your car accident settlement or verdict may be influenced by airbag deployment and a failure to wear a seatbelt, among other factors.  If you or a loved one was injured in a vehicle collision in Southern California, it's important to have a skilled personal injury lawyer in your corner. We invite you to schedule a free consultation with award-winning car accident attorneys at Ellis Injury Law by calling 310-641-3335.
Additional Airbag Deployment Resources: