Advocates Lobby to Stop Calling Traffic Crashes Car "Accidents"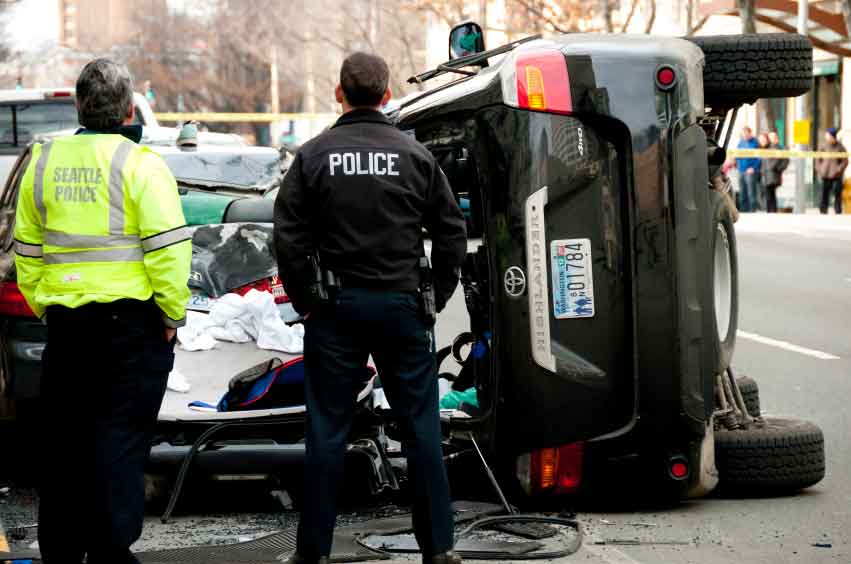 The majority of car crashes are caused by driver behavior such as cell phone use, texting, drinking, speeding and other types of hazardous activity. Compare this to a mere 6 percent of crashes that result from bad weather conditions, vehicle malfunctions, road defects and other unpredictable factors. Yet we have been conditioned to call these traffic collisions "accidents," as if they were beyond our control and a random act of God.
In light of an escalating rate of roadway fatalities across the nation, federal officials, safety advocates and local leaders are campaigning to change this "accident" mindset which they believe undercuts the most frequent cause of vehicle and truck collisions: human error. Advocates and policy makers say that language is everything, and the term "accident" implies that nobody is to blame, when this is usually far from the truth.
Moving away from the term "accident"
According to the nonprofit National Safety Council, early estimates for 2015 indicate that deadly crashes increased by almost 8 percent in the last year, claiming the lives of nearly 40,000 people. With more drivers being killed on the roads, more grieving families are taking to social media platforms like Twitter and Facebook to push for change in language.
The word "accident" was first introduced into our vocabulary by manufacturing industries in the 1900s, when companies were looking to avoid liability in incidents where employees were harmed on the job, explained Peter Norton, an associate professor at the University of Virginia's department of engineering, to the New York Times. As the automobile industry took off in the late 1920's, car makers and insurers adopted the term in an effort to move the blame for crashes away from the vehicles themselves.
Policy changes affect language
The reality is that most car accidents are not "unexpected happenings," but rather preventable events. The New York Times reports that at least 28 state departments of transportation have stopped using the word accident when referring to traffic collisions, and just last month, the Associated Press announced a new policy for reporting on roadway incidents. AP reporters have been instructed to a "avoid accident, which can be read by some as a term exonerating the person responsible," when negligence has been proven as the underlying cause of a crash.
In 2014, New York City embraced a new policy to lower the rates of fatal crashes. The policy states that NYC "must no longer regard traffic crashes as mere 'accidents'." Other U.S. cities like San Francisco have also taken similar measures.
Car crashes are rarely accidents
In our 25 years representing car crash victims in Los Angeles, Ellis Law knows that most traffic injuries and deaths are caused by unsafe and distracted drivers. We work diligently to secure fair compensation for victims and their loved ones, including damages for lost income, pain and suffering, medical expenses, property damage and burial costs, in the event of a wrongful death.
If you were injured by a drunk, reckless or negligent driver, you may be eligible to file a car crash lawsuit. Discuss your options today by calling our attorneys for a free consultation. 310-641-3335.