A Pedestrian Dies Every 90 Minutes in America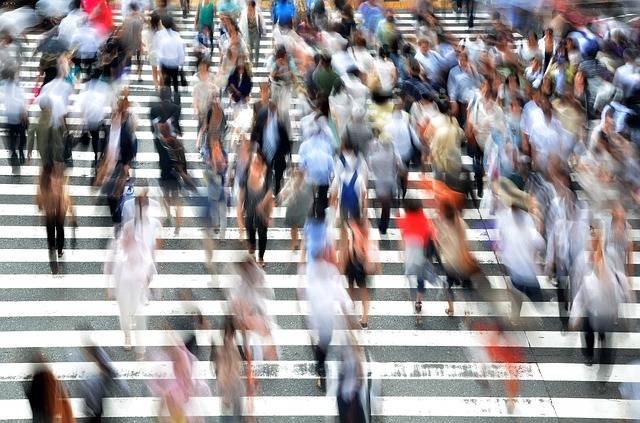 Pedestrian fatalities have dropped by over a third in places like the European Union and Japan, where cars are designed to produce less damage to pedestrians. Here, in America, the numbers have been climbing since 2010. Nearly 40,000 pedestrians died on US roadways from 2010-2017. The death toll is expected to exceed 6,000 for 2018, making it the deadliest year in three decades. A pedestrian dies every 90 minutes – mainly in lower-income, minority neighborhoods that rely on bipedal and public transportation to get to work.
Why Are Pedestrian Deaths Increasing?
We're driving more.
Drivers and pedestrians are distracted by smartphones.
Broad, five and six-lane roads with high-speed limits account for the main travel arteries.
Travel navigation apps and devices increasingly send motorists down these main arteries.
There is a lack of median islands, sufficient lighting, sidewalks, and obstruction-free turns.
Requests for safety improvements in dangerous intersections go largely ignored.
Despite Vision Zero, L.A. Lags Behind
Vision Zero is a transportation safety initiative first implemented in Sweden and now employed by major cities like San Francisco, Los Angeles, Charlotte, Orlando, and New York. The idea is that traffic deaths are preventable through a systems-based approach that lowers speed limits and separates pedestrians from traffic with barriers.
In New York, pedestrian deaths dropped 45% since implementing Vision Zero, with more than 350 safety engineering projects completed from 2013 to 2017. San Francisco saw a 41% drop in traffic fatalities over the same time period. Los Angeles, however, has seen an 80% increase in pedestrian deaths since 2017. Even though hundreds of projects have been completed, Los Angeles struggles with wide, multi-lane roadways to accommodate the influx of motorists.
If Not Roadway Re-Engineering, What About Cars?
Another option would be to adopt the EU safety standards for auto manufacturers. European-sold vehicles have redesigned vehicle front ends with softer bumpers, repositioned engine components, and raised the heights of hoods to cushion the impact of pedestrian heads and legs.
The National Highway Traffic Safety Administration says these improvements have "likely contributed to a downward trend in pedestrian fatalities in Europe and Japan," but adds that pedestrian safety regulations fail to pass a cost-benefit analysis.
Lawsuits Put Pressure On Policymakers To Act
Citizens affected by pedestrian accidents can do more than create memorials that remind motorists to slow down and save a life. They can file lawsuits, placing pressure on city officials to design safer roadways. With the help of a qualified pedestrian accident lawyer, They can sue maintenance personnel who failed to clear brush from intersections or maintain working lights. They can sue auto manufacturers for failing to design cars to standards they know can save lives. They can sue other drivers who are preoccupied with smartphones, drinking and driving, or who are simply not paying attention.
Ellis Injury Law understands the heartache of placing a wreath of roses at the site of a terrible tragedy. For decades, we have helped grieving family members and survivors with devastating injuries like head trauma, broken bones, organ perforations, and permanent disabilities obtain compensation to afford better care.
Our consultations are always FREE OF CHARGE, and we ask for NO MONEY UPFRONT. Our clients only pay for legal services IF and WHEN we recover money on their behalf. You have nothing to lose by calling an experienced and compassionate car accident lawyer at our firm to explore your options.  
Additional Resources: