7 Car Crash in Glendale Leaves One Man Dead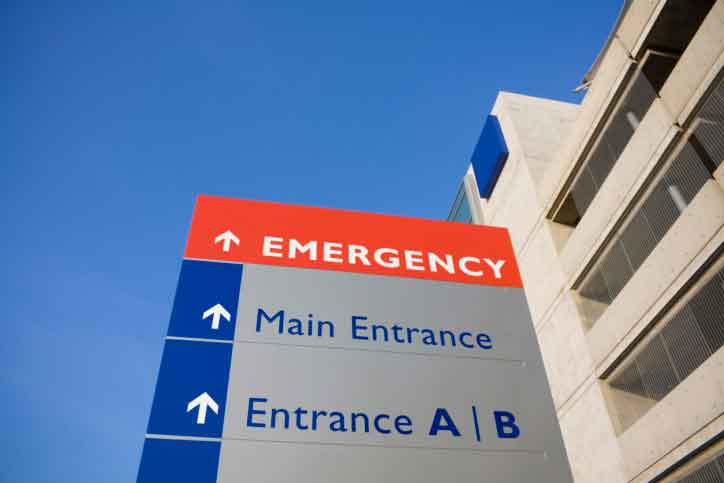 A multi-vehicle crash occurred during the early morning hours of April 8 on the Golden State (5) Freeway in Glendale. Officials say that at least seven vehicles were involved in the accident, which left several people with injuries and claimed the life of one man. The deceased was later identified as 32-year-old Scot Gomez, who lived in Santa Clarita.
California Highway Patrol Officer Tony Polizzi told the LA Daily News that Gomez was pronounced dead at the scene of the crash, which happened just north of the 134 Freeway around 5:30 am. Gomez had been standing outside of his vehicle when he was hit by another car, but authorities have yet to release more information regarding the circumstances of his death. Glendale first responders attended to the injured, taking five other motorists to area hospitals for treatment.
7-car pile-up in Glendale claims one life
At least one vehicle plunged down an embankment during the accident, which snarled all northbound lanes of the Golden State Freeway for another three hours. California Highway Patrol and Glendale fire officials say that traffic was cleared on the highway at approximately 10:30 am.
The fatal multi-vehicle accident is still under investigation, and officials have yet to determine the cause or causes of the crash.
This incident isn't the first deadly crash to occur on this stretch of freeway. In October of last year, a 20-year old Burbank man died after being ejected from his vehicle onto a freeway sign on the Glendale freeway. Police reported that the victim, Richard Pananian, was apparently speeding as he approached the Ventura (134) Freeway transition when his car rear-ended another vehicle. Pananian wasn't wearing a seat belt at the time of the crash.
When to file a car accident claim in Los Angeles
Being involved in a traffic accident that causes personal injury or the death of a loved one is a confusing and traumatic time. Many people feel completely overwhelmed when faced with hospital bills, lost income, property damage, and dealing with insurance claims and potential litigation. It is situations like these when a qualified Los Angeles personal injury attorney can be the deciding factor in whether or not victims receive fair compensation for all injuries and economic losses.
California also imposes time limits—known as statutes of limitation – for filing a personal injury lawsuit after a car accident. Victims have two years from the date of the crash to file a complaint against negligent parties that can seek compensation for present and future medical expenses, lost earnings, reduced earning potential, emotional pain and suffering, and cost of vehicle repairs or replacement.
The Los Angeles car accident lawyers at Ellis Law have procured millions of dollars for accident victims throughout Southern California.  We are highly skilled attorneys who have successfully litigated some of the most complex personal injury and wrongful death complaints arising from car accidents. Speak with a member of our firm today, free of charge, by calling 310-641-3335.