61-year-old Skier Dies at Los Angeles County Mountain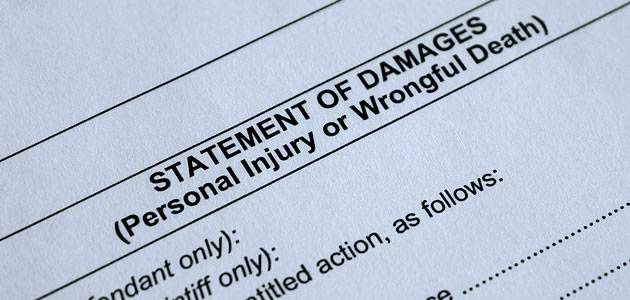 Skiing – similar to scuba diving – is one of those adventure sports where the random accident can result in permanent injury, disability or death. Despite knowledge of inherent risks, skiers pack the slopes every winter, anticipating the heart-pumping thrills of careening down a mountain of fresh powder snow.
When the unthinkable happens and a fatal ski accident occurs, who is liable — the skier or the resort? The family of William Robert Eslick Jr. may soon be facing such difficult questions. The 61-year-old Winnetka man died last week while skiing at a small resort called Mount Waterman, located in the Angeles National Forest.
Skier killed at LA mountain resort
According to authorities, the accident occurred February 6 around 12:30 pm, when Eslick apparently struck a tree while skiing. Paramedics pronounced Eslick dead at the scene around 1:15 p.m. Coroner's and Los Angeles County sheriff's officials say that an autopsy is planned.
While additional details about the incident have not yet been made available, this recent tragedy raises questions about premises liability issues. Skiing is a billion dollar a year industry in the U.S. and enjoyed by thousands of residents in Southern California. Nearly all resorts make skiers sign waivers before hitting the slopes, which absolves them of legal responsibility in the event of a mishap. Ski resorts may enjoy strong legal protections in this manner, but only in circumstances where due care is taken to ensure their premises are "reasonably safe."
Legal basis for litigation after ski injuries and deaths
Research shows that some 600,000 people are injured every year in the U.S. as result of snowboarding and skiing accidents. Collisions with other skiers, objects, signs and barriers account for a large portion of accidents, as do chairlift mishaps and those arising from inadequate instruction from instructors.
The California Ski & Snowboard Safety Organization is advocating for a bill that would require ski resorts to create a yearly safety plan and to report all injuries and fatalities to the state.
"If resorts are asking you to waive all liability on the back of a ski ticket or in a season pass, they should provide you with information about the risks you are assuming," Dr. Dan Gregorie, founder of the California Ski & Snowboard Safety Organization, told the Denver Post.
Since skiing is a dangerous activity, all participants are taking an assumption of risk. However, civil action may be warranted after a serious injury or death if negligence was a contributing factor.
The following may form the basis of a personal injury or wrongful death claim:
The slopes and terrain were poorly maintained, designed, or marked by the resort
The ski instructor took you to mountain terrain beyond your skill level
You collided with another skier or snowboarder who was behaving recklessly
California ski resorts may be emphasizing safety awareness on the slopes, but it hasn't stopped skiers from suffering gruesome injuries and deaths.
Ellis Law is a Los Angeles personal injury law firm that can explain your rights following a ski accident. Call our offices anytime, 24-7 to arrange a free consultation.