4 Tragic Elevator Accidents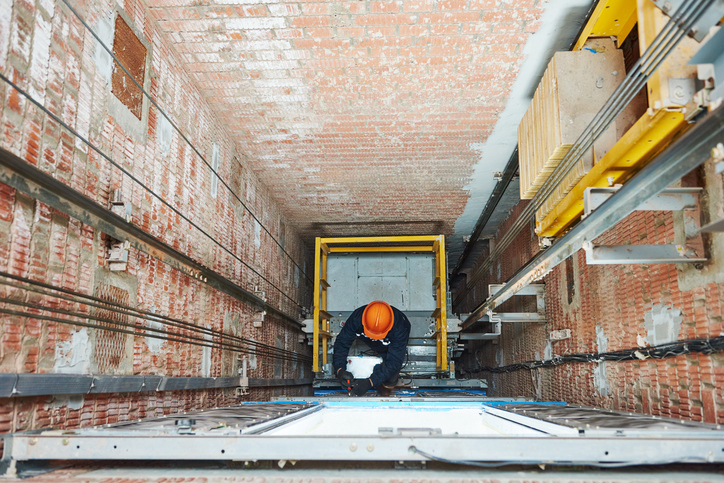 Many of us use elevators every day without a second thought, not realizing that these complex machines are a legitimate source of danger. Elevators are responsible for approximately 30 deaths and more than 17,000 injuries each year. These statistics are national, but there are many examples of elevator tragedies in and around Southern California — enough to remind all of us to take extra care when it comes to elevator safety measures.
Back-to-back unexpected elevator deaths
Both coasts were rocked by fatal elevator accidents within about a week's time in December 2011. On December 7th, 48-year-old Annette Lujan, a Cal State University Long Beach employee, was crushed to death when she tried to crawl out of an elevator. The elevator had gotten stuck between floors and when Lujan tried to escape, the elevator unexpectedly shifted.
Just one week later, on December 14, 41-year-old Suzanne Hart was the victim of a fatal accident thousands of miles away in Manhattan. Hart's foot or leg was reportedly caught in the elevator's closing doors in her office building. The elevator started and dragged her into the shaft, killing her. A later investigation uncovered that mechanics had disabled a safety switch shortly before the accident.
Elevator accident leads to multi-million dollar award
In December 2017, a jury in Contra Costa awarded a Dublin woman $5.6 million in compensation for injuries she suffered in an elevator accident. The elevator, in a Walnut Creek office building, had been previously repaired with zip ties. When 48-year-old Amy Zapotoczny was riding the elevator, it suddenly dropped two times. Zapotoczny suffered a torn labrum and several herniated discs. The jury apportioned liability as follows: 60% for the property manager Sierra Pacific, and 40% to Schindler Elevator Corporation.
Elevator worker suffers fatal blow to head
Levi's Stadium in Santa Clara was the site of a fatal accident involving 63-year-old elevator mechanic Donald White. According to reports, White had been standing on a ladder below the counter-weight of an elevator, until the counter-weight lowered and and struck him. White had been a long-term employee of Schindler Corp. An initial investigation of the company found no violations, but when a second worker was later killed on the same project, Schindler was fined $54,000 by California's Division of Occupational Safety and Health Department for three "serious violations".
Discuss your case with a Los Angeles elevator accident lawyer
The Los Angeles premises liability lawyers at Ellis Law put the rights of injury victims first, fighting to hold those responsible accountable for their actions. We have been fighting for the rights of accident victims for over two decades because we understand the pressure that a serious injury or death of a loved one places on the victims. We fight for maximum compensation, whether that means negotiating a full and fair settlement or taking the case to trial. To discuss your rights and find out whether filing a lawsuit is the best move for you, please call our office at 310-641-3335 for a complimentary consultation. You owe us zero fees, unless we win money for you!
Additional Los Angeles Elevator Accident Resources:
Centers for Disease Control and Prevention, Deaths and injuries involving elevators or escalators (revised), https://www.cdc.gov/niosh/nioshtic-2/20039852.html
Los Angeles Times, Graphic details emerge in deadly elevator accident in Long Beach, http://latimesblogs.latimes.com/lanow/2011/12/elevator-death-cal-state-long-beach.html
The Mercury News, Jury awards woman $5.6 million after Walnut Creek elevator owned by Seeno company fails, https://www.mercurynews.com/2017/12/14/jury-awards-dublin-woman-5-6-million-after-seeno-companys-walnut-creek-elevator-fails/