4 Toxic School Supplies You Should NOT Buy for Your Kids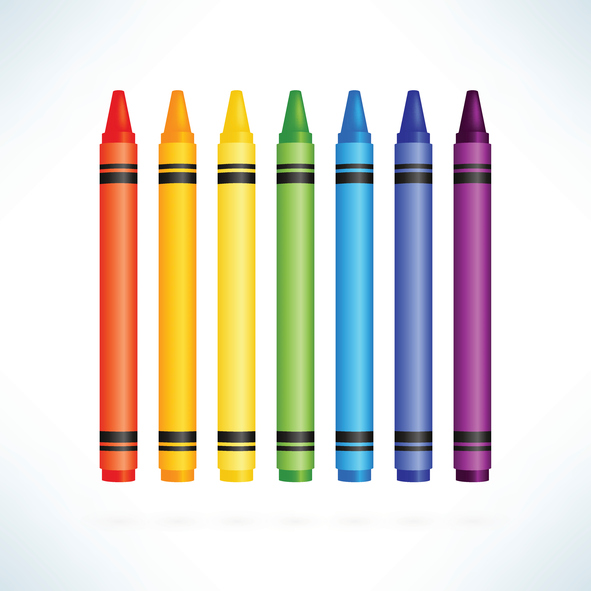 It's generally expected that products approved for sale in the U.S. are safe for use as intended. This is especially true when the products, like school supplies, are marketed for use by children and families. That's why it's so shocking to parents to hear that certain school supplies can actually be toxic. Before you and your kids head out for some back to school shopping, you should know what to look for. Every back to school product you buy for your kids should feature the AP label by the Art & Creative Materials Institute (ACMI). This certifies that the product is non-toxic and safe for kids.
Crayons
An independent lab test of six different types of crayons revealed that one tested positive for asbestos. Playskool crayons (36 count) that were purchased at the Dollar Tree tested positive for tremolite, which is a form of asbestos. Asbestos is incredibly harmful for human health. When these tiny, microscopic fibers are inhaled, children increase their risk of chronic lung, throat, and gastrointestinal medical conditions. These include mesothelioma, which can develop as late as five decades after exposure.
Markers
An independent lab tested two types of dry-erase markers and two types of washable markers. The results indicated that one type of marker, Board Dudes, contained benzene. Benezene is a probable carcinogen that is associated with increased risks of leukemia, along with liver, kidney, and immune system function.
Water bottles
The Consumer Product Safety Commission (CPSC) has recalled two brands of water bottles because they contain high levels of lead. Although stores are barred from selling these recalled products, it's possible that consumers still have them in their homes. Check the brands of your children's water bottles. The recalled products are: Reduce Hydro Pro Furry Friends (Base Brands, previously sold by Costco) and GSI Outdoors children's water bottle (previously sold by L.L. Bean).
Binders
Even binders can contain toxic ingredients. An independent lab test found that a blue, three-ring binder sold by Jot brand contains phthalates. The level of phthalates found in the binder is high enough to be considered unsafe for children, according to the CPSC. Phthalates are linked to reproductive problems, hyperactivity, and birth defects.
What should parents do if they find toxic products?
The first step is to stop the kids from using the toxic products or coming into contact with them. Place the item out of reach, but don't throw it out just yet. If you decide to file a product liability lawsuit, it may become evidence.
The product liability lawyers at Ellis Injury Law in southern California can review your case to determine if you may have the basis for a lawsuit. Our legal team has years of experience successfully litigating complex cases, including toxic product cases. If you or your child has been injured by a toxic product, you may be entitled to recover compensation for medical expenses, pain and suffering, reduced future earning capacity, and emotional distress.
Call Ellis Injury Law today for a free case review at 310-641-3335.
Additional resources about toxic products
U.S. PIRG, Safe Shopping Guide for Back-to-School Supplies, https://uspirg.org/news/usp/safe-shopping-guide-back-school-supplies
Rise and Shine, Hidden health hazards: Asbestos in kids' products, https://riseandshine.childrensnational.org/hidden-health-hazards-asbestos-in-kids-products/