3 Reasons to See a Doctor After a Car Accident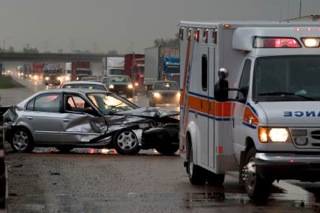 Being involved in a car accident is very scary. In fact, such an event can rattle even the most experienced drivers. It can be difficult to know exactly what steps to take to protect yourself ─ especially when you're feel traumatized from the incident.
However, it's important to act quickly to ensure you're able to receive the level of care and compensation you deserve.
3 reasons to see a doctor after a car accident
If you're involved in a car accident, it's important to seek medical care immediately. Some insurance companies try to avoid paying medical bills by instructing victims to wait to seek care until they set them up with a doctor. However, many times these companies wait a month or more to make an appointment, which won't help you at all.
Always get medical treatment after a car accident for the following three reasons:
1)   Seek Treatment for Urgent Issues: If you're bleeding, feel faint, or have trouble walking you need to seek medical treatment immediately. Many people are hesitant to have injuries checked out by a doctor, because they don't believe they're severe or do not want to pay pricey hospital bills, but doing so is essential to your health. Delaying medical care will likely only cause your symptoms to worsen, causing you to require even more treatment to heal.
2)   Receive Care for Seemingly Small Injuries: Many people don't want to deal with the hassle of seeing a doctor over seemingly small injuries, such as cuts, bruises, and soreness. However, these symptoms may be signs of a larger issue such as internal injuries. Often times victims don't feel the full effect of their injuries until days or even weeks after the incident.
3)   Obtain Medical Documentation: Whether or not you decide to pursue a claim, it's always a good idea to receive medical documentation stating that your injuries are the result of the car accident. If you decide to file a personal injury lawsuit, you'll need this documentation as proof of your injuries.
Never let an insurance company tell you to wait to seek medical care. It's best to head to the doctor immediately following the accident, but still beneficial to schedule an appointment if you decide to have your injuries checked out even a week later.
Los Angeles car accident lawyers
If you or a loved one has recently been injured in a car accident, it's important to know your rights. Many insurance companies have their own best interests in mind ─ not yours ─ which can not only cause your injury to become worse, they can also cause you to miss your opportunity to collect compensation for your pain, suffering, and medical bills that is rightfully yours.  The Los Angeles car accident attorneys at Ellis Law are here to provide you with an honest and free assessment of your case.
Our team of Los Angeles Personal Injury lawyers has more than two decades of experience fighting against insurance companies who are only thinking about their own bottom line. Call 310-641-3335 to schedule a no-obligation consultation to discuss your legal options for filing a car accident lawsuit in Los Angeles.