3 Children Per Day Die As a Result of Drowning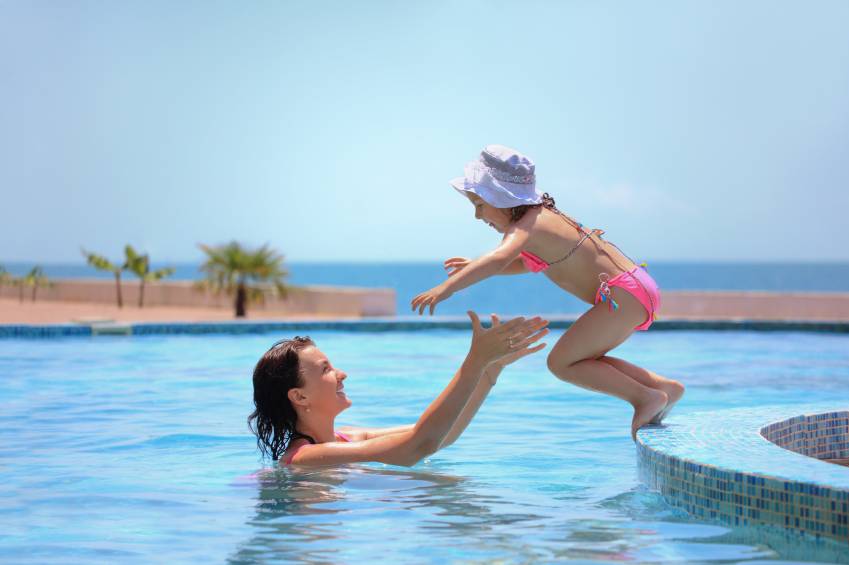 Summertime in southern California often means fun near the water. On our beaches, in the ocean, lakes, and rivers, and in backyard and neighborhood pools, people can be found swimming, splashing, and enjoying themselves.
Deaths in Open Water Highest in Five Years
But for many families and children, the risk of drowning is horrifyingly high. The U.S. Centers for Disease Control and Prevention (CDC) estimates that 3 children die every day as a result of drowning.
In open water alone (ocean, lakes, ponds, reservoirs and more), over 1,000 children drowned last year, and more than 7,000 ended up in the emergency room as a result of a near-drowning. This is the highest figure registered in the last 5 years. And, of course, many more near-drowning incidents that don't require a trip to the ER doubtless occurred.
Open water is particularly dangerous because children can be subject to hazards and disorienting conditions that don't exist in pools. Currents, sudden drops in the floor, cold temperatures, and hitting rocks or vegetation can all contribute to drownings in open water.
Boys are far more likely to die from drowning than girls. Boys constitute 80% of open water drownings. And teenagers from the age of 15 to 19 are far more likely than any other group to die by open-water drowning. Almost 50% of such drownings come from this age group.
How to Prevent Death and Injuries in the Water
Fortunately, there is a great deal parents and other caregivers can do to prevent drownings and near-drowning-related injuries.
Recommended steps include:
Teach children to swim
Always have a responsible adult watching children who are in the water
Teach the 5 water survival skills (treading water, exiting the water, being able to submerge in water and come back up, turning around and redirecting in the water, and being able to breathe and move forward)
Teach the difference between open-water swimming and swimming in a pool (dangers of rocks, vegetation, currents, cold temperatures, and inability to judge distances)
Always wear personal flotation devices (PFDs) when on the water, in boats or other craft
If you are near the water with children who can't swim, make sure they always wear PFDs
Learn rescue skills
Learn cardiopulmonary resuscitation (CPR)
Swim in designated areas
If You Need an Experienced Personal Injury Lawyer in Los Angeles
Drowning deaths are a real and present danger in southern California because of the accessibility of ocean, pools, and other bodies of water. Drownings are always a tragedy. And the tragedy is exacerbated because drownings are preventable.
If you or a loved one has suffered a drowning death or near-drowning related injury because of the negligence of another party, contact an experienced personal injury lawyer in Los Angeles today. Attorneys at Ellis Injury Law will fight to see that justice is done.
Contact us now at 310-641-3335 for a discussion regarding your case. The initial consultation is free.
Additional Child Drowning Resources:
Safe Kids Worldwide. Hidden Hazards: An Exploration of Open Water Drowning and Risks for Children. May 2018. https://www.safekids.org/sites/default/files/water_safety_study_2018.pdf
U.S. Centers for Disease Control and Prevention. Child Safety and Injury Prevention. Drowning Prevention. https://www.cdc.gov/safechild/drowning/index.html