3 Best Jogging Routes in Los Angeles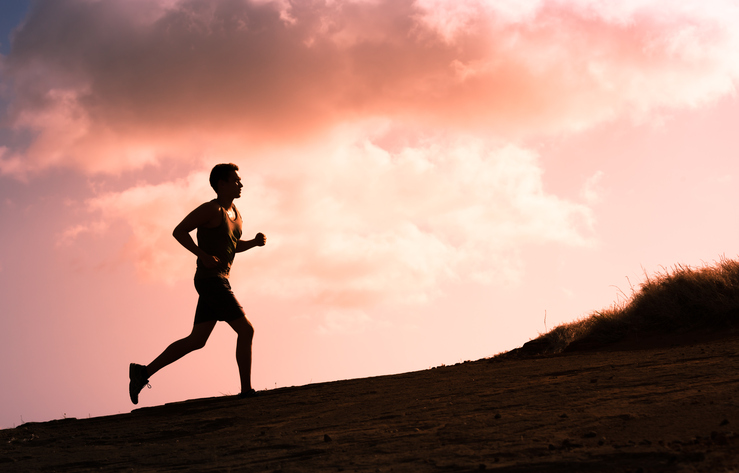 In southern California, we enjoy an average of 266 days of sun per year. So despite our city's popular association with freeways and cars, we jog, we run, we do everything we can to enjoy the sunshine outside.
And that's to say nothing of enjoying the beaches, the mountains, and the gleaming spires of downtown.
One of the best ways to enjoy this beautiful sun-drenched scenery is by jogging. Paths to jog abound.
Here are 3 of the best jogging routes in Los Angeles.
1. Griffith Park
If you want to jog in a Los Angeles landmark, look no further than Griffith Park. At 4,300 acres, it's in the list of top 10 (in size) parks owned by a city or other municipality. Some popular jogging trails are Griffith Park Drive starting at the Los Feliz Boulevard/Riverside Drive entrance, Crystal Springs Drive in Park Center to the Zoo, and Zoo Drive to the Travel Town Museum.
There are multiple attractions in Griffith Park for when you cool down, among them the Griffith Park Observatory, where Mia and Sebastian danced in La-La Land. Parts of the 1950s classic film Rebel Without a Cause were also filmed there.
2. The Rose Bowl Loop, Arroyo Seco, Pasadena
Since the Rose Bowl is coming up, why not celebrate it early (or later) by jogging the Rose Bowl Loop in Pasadena's Arroyo Seco? The Arroyo Seco contains over 22 miles of trails that can be used for jogging, as well as hiking and riding horseback.
The 3-mile Rose Bowl Loop is probably the most well-traveled. You'll jog around Rose Bowl Stadium and by a golf course for greenery. The Loop also provides breath-taking views of the arroyo that gives the area its name.
3. Palisades Park Along Ocean Avenue, Santa Monica
Want an oceanfront run? Look no further than Santa Monica's Palisades Park run, right along Ocean Avenue. If you jog from Ocean Avenue and San Vicente Boulevard to the Santa Monica Pier, you will have done about 3 miles. You'll share the path with runners and tourists looking at the beach. The path is sand and earth.
Once you're at the Pier, you'll be able to enjoy the rides, the sights, walk along the beach, or nurse some cotton candy.
If You Need a Pedestrian Accident Lawyer in Los Angeles
Despite the abundance of jogging routes, traffic is not always the jogger's friend in southern California. While vehicles and bicycles should yield the right-of-way to pedestrians in normal conditions, accidents can happen. For a pedestrian, being hit by a car or bike can cause traumatic injury, as the pedestrian has no protection.
Ellis Injury Law has been successfully litigating pedestrian accidents in Los Angeles for more than 20 years. Let us help you if you have been injured while walking or jogging in LA.
Contact us today at 310-641-3335 for a complimentary consultation. We charge no fees unless we win your case!
Additional "Best Los Angeles Running Paths" Resources:
"Beaches and Mountains and Parks, Oh, My! 13 Great Places to Run in L.A." Los Angeles Times. http://www.latimes.com/health/la-he-la-running-pictures-photogallery.html
Where to Run in Los Angeles: L.A.'s Top 10 Running Paths. Discover Los Angeles. https://www.discoverlosangeles.com/blog/where-run-los-angeles-las-top-10-running-paths