11 Motorcycles Every Enthusiast Must Ride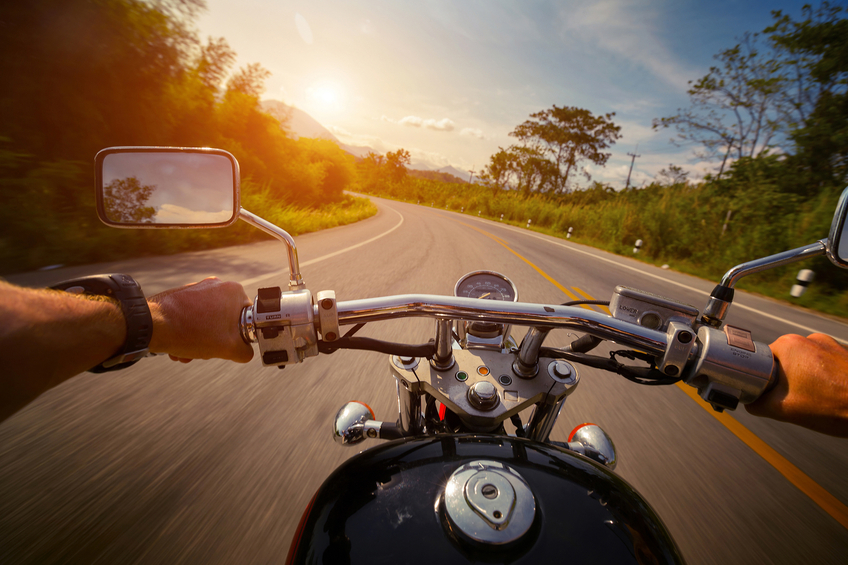 There's nothing quite like the first time you fall in love with riding. The thrill of the open road, the freedom of superior maneuvering, and the dynamite acceleration—what's not to love? The only problem with becoming a motorcycle enthusiast is that there are so many superb motorcycles to ride and so little time. Here's a quick rundown of some of the best motorcycles around, according to your riding preferences.
2 best motorcycles for beginning riders
Beginning riders need to find that middle ground between ridiculously fast sports bikes and ridiculously large cruisers. One excellent compromise is the Kawasaki Ninja 400, which can be yours for just about 5K. It's a fun, zippy ride perfect for gaining experience.
Or, try the Honda Rebel 500. Honda is known for its reliability, and this newer version of the Rebel 250 is lighter and more stylish.
3 best motorcycles for commuting
Motorcycles are popular among commuters because they aren't gas hogs, they're more affordable than newer model cars, and let's face it—the cool factor is undeniable. Who wouldn't want to show up at a stodgy office building with a helmet under one arm?
2017 Ducati Monster 797: Ducati is not a brand known for its affordability or practical, everyday use. The Monster is different. It offers a respectable 75 horsepower twin motor and Brembo brakes, and it can be yours for a hair under 10K.
2017 Honda CBR500R: Honda makes some fantastic bikes, and this model is no exception. For under $7,000, this bike can be yours, with Honda's new suspension, intake, and exhaust systems—plus CBR handling.
2017 Suzuki Vanvan 200: Looking for a snappy-looking retro style for under 5K? You could do far worse than this nostalgically styled Suzuki, which is comfortable enough for daily commutes.
6 best motorcycles for fast riders
Smart motorcyclists always observe the speed limits and the flow of traffic. But even if you aren't maxing out your bike's power, it's thrilling to know what the machinery you're on is capable of. Here's a look at some of the fastest motorcycles money can buy.
Dodge Tomahawk: 350 mph (560 km/h). If you've ever wanted to ride something that looks similar to the Batcycle used in the newer movies, this is the bike for you.
Suzuki Hayabusa: 248 mph (397 km/h)
MTT Turbine Superbike Y2K: 227 mph (365 km/h)
Honda CBR1100XX Blackbird: 190 mph (310 km/h)
Yamaha YZF R1: 186 mph (297 km/h)
MV Agusta F4 1000 R: 176 mph (299 km/h)
Following the rules of the road and practicing everything you learned in your motorcycle safety courses aren't always enough to keep you safe. Safety gear helps, of course, but if the driver of a passenger car or big rig fails to see you, you're probably headed for the hospital.
If you've sustained injuries and property damage due to someone else's mistakes, you need legal representation. Call a Los Angeles motorcycle accident attorney at Ellis Law in southern California. We'll do everything possible to secure just compensation on your behalf. Call toll-free at 888-654-7056.
Additional resources for motorcycle enthusiasts
Forbes, Five "Best" Motorcycles Of 2017, https://www.forbes.com/sites/joshmax/2017/12/28/five-best-motorcycles-of-2017/#add48a1bbe9b
Jalopnik, Ten Motorcycles Every Car Enthusiast Should Know, https://jalopnik.com/ten-motorcycles-every-car-enthusiast-should-know-about-1661622284